We provide anesthesia-free teeth cleaning for dogs all over British Columbia, Alberta and Ontario. As a mobile business, we visit other pet businesses to offer our services in their locations, and in doing so we are provided with space to perform our teeth cleaning services. Each location will take their own bookings so have a look at our calendar to find out when we will be in your area next! Click on one of the areas below to see a list of upcoming clinics.
To book in with one of our host location
, click above on the city of your choice and have a look at the locations and dates offered in your area. You can find more information about each location by clicking on it. Information about their address and phone number should then be displayed. Please call the location directly to book as each location takes their own bookings.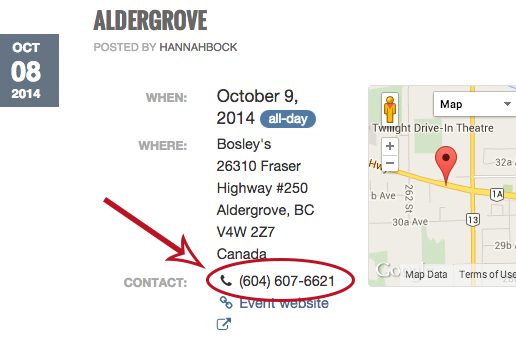 To book an in-home appointment
, fill out the form on the
In-Home Appointments
page.
Some dog dental clinics and in-home appointments require deposits. This can be done over the phone or through our
Pay A Deposit
page.