Out with the old!
Our loyalty program used to use a paper card that would be sent home with at the end of each cleaning. Now K9 Gentle Dental is going paperless and phasing it out - but don't worry! Your visits will still count towards our free* teeth cleaning. If you haven't recorded or kept track of your visits, we have!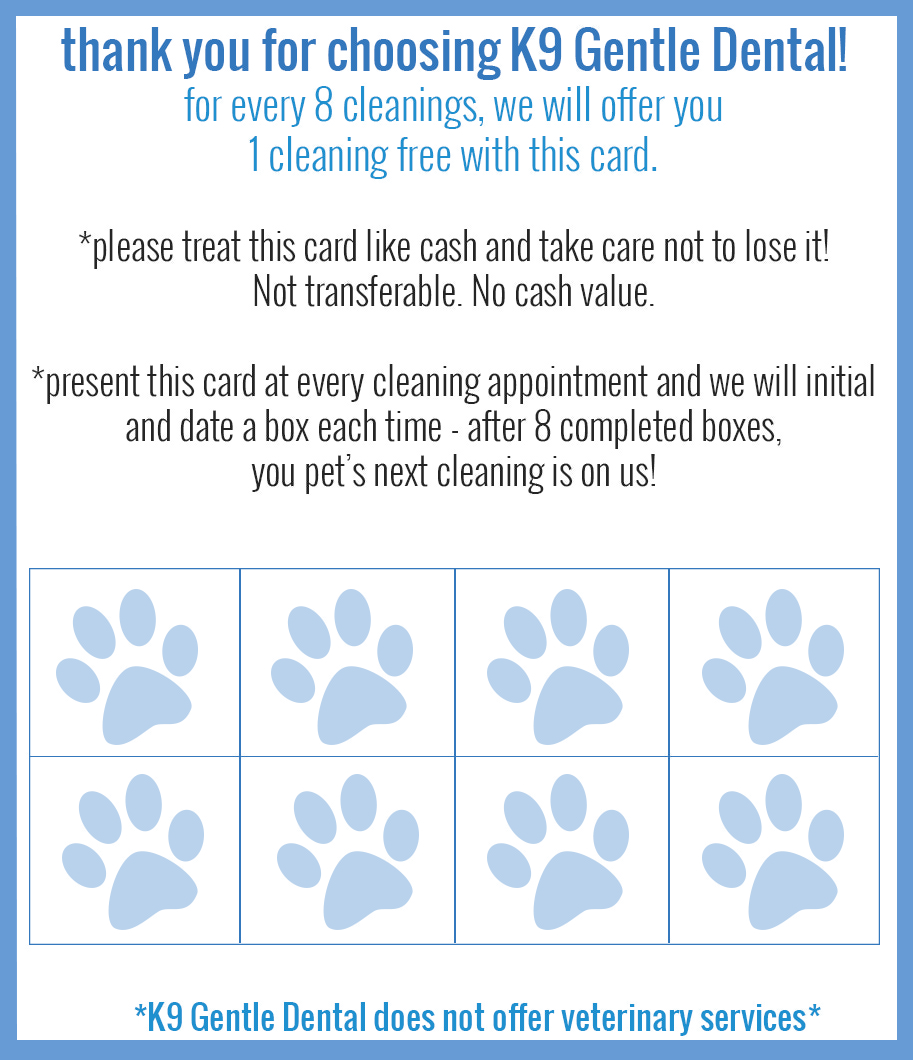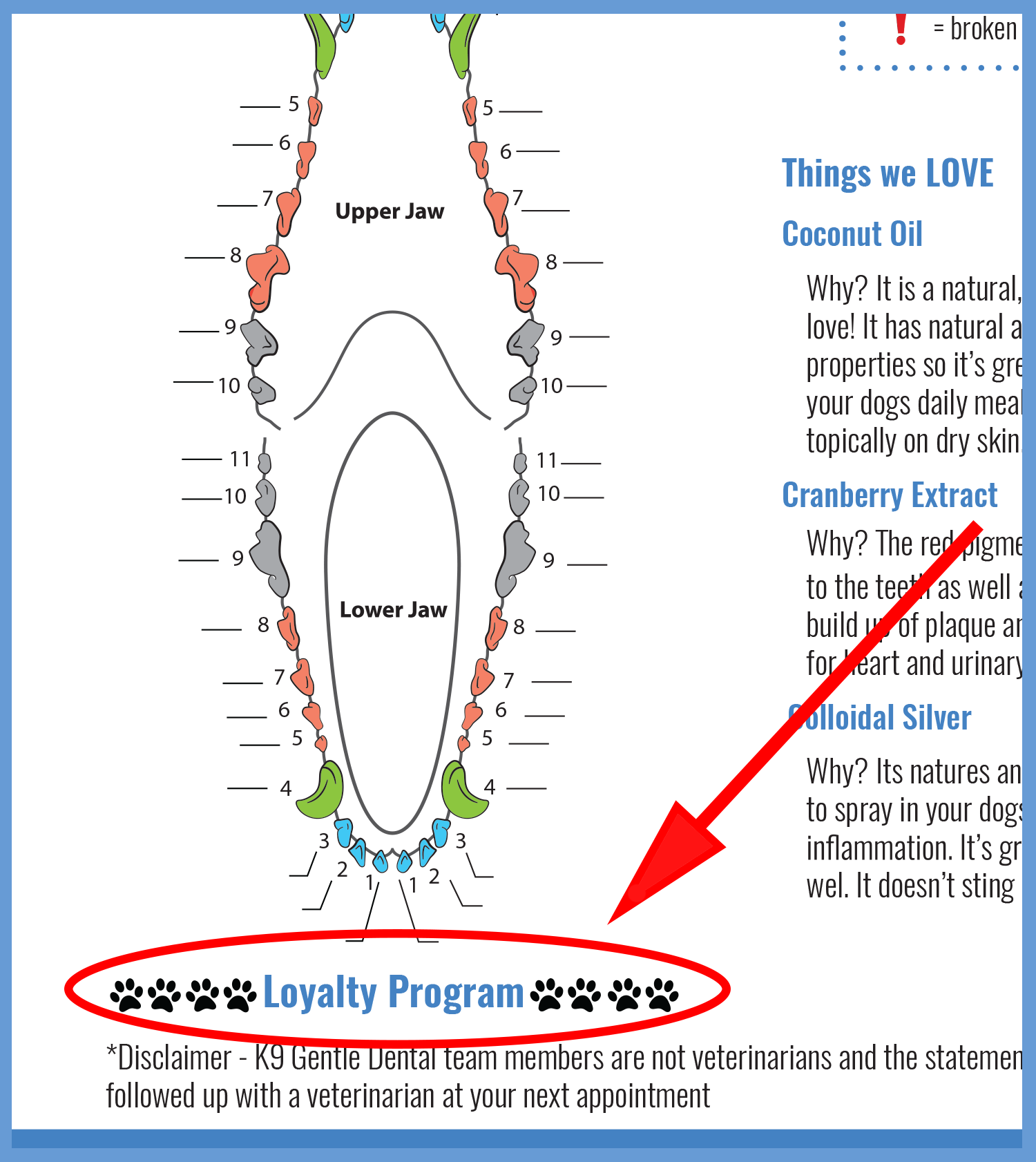 In with the new!
K9 Gentle Dental has gone paperless! After each visit with us, you'll receive a report card with some information about your doggie's mouth. It will also include the loyalty program on the bottom of it. Every time you visit us we'll check off a paw print and once you reach 8, your pup's next cleaning is free*.
Free* teeth cleaning will still be subject to the $31.50 booking fee or deposit at the locations we team up with.